Booking Management

After Property Management, professional Booking Management is the key factor to successfully renting out your holiday property. Blue Door Agency secures advertising on the most frequented holiday rental websites and manages the entire holiday property booking process.
We liaise directly with local Property Management Agencies regarding bookings, client details and needs. Through our 'channel management system' we dynamically adapt availability, calendar and pricing quickly and error-free. So you can sit-back with the peace-of-mind that everything is running smoothly.
Below are the details of our international letting service that offers a transparent and
lucrative rental income from your property. Read More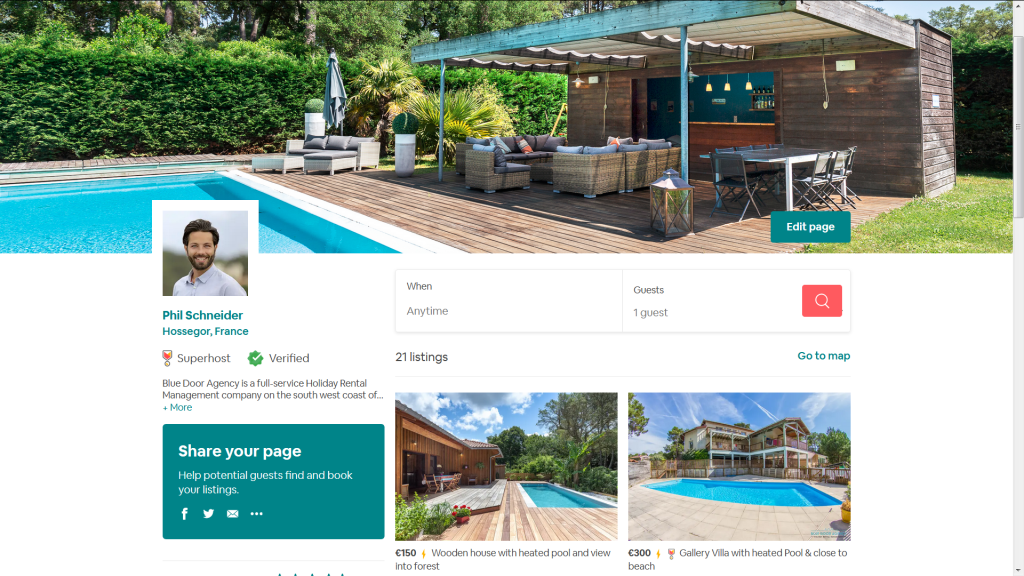 We accept bookings and inquiries in five languages and provide a 24/7 service for
your guests while they stay at your holiday property. We'll also collect and manage
their (fantastic!) reviews. Read More
All your rental income is transferred directly from the listing provider to your bank
account for your convenience and transparency. We invoice our commission separately for further clarity. We track all online payments and commission of the relevant marketplaces to make your rental income declaration easier.
We keep detailed records of your bookings, guests and dates, which enables us to
easily make your monthly tax declaration to your commune.
We will communicate directly with you local Property Management agency (in case you have already employed for exmple a gardener or pool company); inform them about client details, arrival and departure times, special wishes and we are always there as a point-of-contact for "complaint management".
In consultation with you, Blue Door Agency will thoroughly research and position the
rental price of your holiday home relative to the local market to maximise profitability.
Blue Door Agency will make sure your guests will not forget you. We create a contact
list of all your past tenants and inquires to chase-up and convert into (re-)bookings of
your villa.
We will create your property a 'Welcome Folder' to provide all the information your
clients will need. From the practicalities of wifi code and house rules to local
amenities, tourist information and activity guides.