Booking Management

Besides the Property Management, a professional Booking Management is the key factor to successfull renting out a holiday property.
We advertise your property on the most frequented holiday rental websites and manage the entire bookings process.
Blue Door agency will also communicate directly with your local property management agency about client details etc. Like that you won't have to be too involved anymore.
Through our channel management system we can adapt availability calendar and price changes simultaneously and error-free.
Below you will find our international letting services which promises you a transparent and lucrative rental income. Read More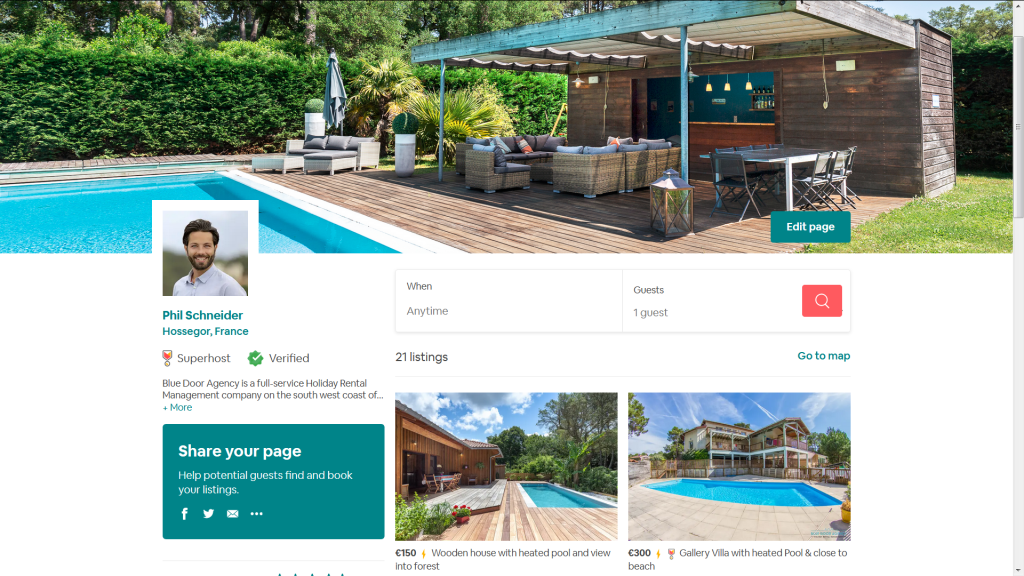 We manage all booking inquiries in 5 differnet languages and provide a 24/7 service for your holiday guests while their stay and we collect the reviews. Read More
For your convenience you will receive all rental income directly from the listing page to your bank account and we invoice you our commission. We keep track of all online payments and commission of the marketplaces to make your rental income declaration easier.Read More
As we have all the detailed information of your guests and dates, we will monthly declare the local tax directly with your commune.
We will communicate directly with you local Property Management agency; inform them about clients details, arrival & departure times, special wishes and stay in direct contact in terms of "complaint management".
In consultation with you, Blue Door Agency will position the rental price of your holiday home profitable on the market. We will do a thorough research of the pricing of similar holiday homes in your local surrounding.
Blue Door Agency make sure your guests will not forget you. We create a contact list of all your tenants and also of people who had inquired to convince them to (re-)book your villa.
We will create a welcome folder with all the information needed for your clients. Such as: wifi code, house rules, tourist information, activity guide etc.