Google Marketing for holiday rentals

What is google marketing for holiday properties?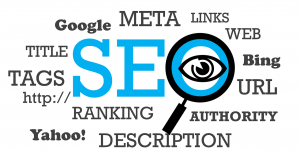 "Also called Search engine marketing (SEM) is a form of Internet marketing that involves the promotion of websites by increasing their visibility in search engine results pages. SEM may incorporate Search engine optimization (SEO), which adjusts or rewrites website content and site architecture to achieve a higher ranking in search engine results pages."

(Source: Wikipedia)
And why do you need that?
Renting out your holiday home through leading listing sites as booking.com, airbnb, homeaway etc. brings you probably the most bookings. Primarily because those websites are very highly ranked within the search engines.
You might get enough bookings but imagine your holiday rental website would be ranked on the first google page and you would get the bookings through your own website, without paying comission.
Websites of holiday rentals can be advertised very well because they are mostly located in a polular holiday town or in an attractive region.
How it all works
First of all we analyse your current website and its ranking. With the help of SEO tools and systems we will increase your ranking within a few weeks already.
Secondly would be a specific google marketing for holiday properties advertisment campaigns. These adwords campaigns can be set up with a fixed budget you would like to spend. The progress is constantly visible and after a short period of time you will see already results in more bookings.
One example:
From your experience you know that most of your clients come from a specific region in a certain country. Now you could target an online advertisment in this region in order to get more clients.
Google Marketing for holiday properties is very specific way of advertising your holiday rental which you can monitor, control and see results already in a short period of time.
Let us help you to earn more income and paying less commission at the same time.