Full Service
Vacation Rental Manager
Moliets, Hossegor, Seignosse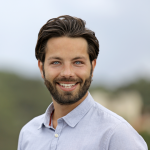 Since 2014 We have offered our service Rental Management to owners of vacation villas in Les Landes, France (located between Hossegor and Moliets). Our mission is to enable you to gain maximum income from your villa with minimal involvement, leaving you worry free.
Phil Schneider
"My job fulfills me because it takes me out of the office to maintain the villas, care for the gardens, meet guests, the owners and even the neighbors! Through these regular and detailed visits I get to know the villas and am constantly on-hand if something needs attention."
Property Management
Your house in good hands.
We take pride in taking care of your vacation rental property and offer all the necessary services for letting your property professionally. We like getting our hands dirty and understanding your vacation property in detail; we handle all maintenance jobs including lawn mowing, pool maintenance and general cleaning etc. And for those occasional jobs such as reducing a high hedge or trimming a tree? No problem, we can recommend a professional from our extensive network.
Letting Management
We make sure people book YOUR holiday home.
Blue Door Agency secures advertising on the most frequented vacation rental websites (airbnb.com, homeaway.com, etc.) and manages the entire booking process.
Through our 'channel management system' we dynamically adapt availability, calendar and pricing quickly and error-free. So you can sit-back with the peace-of-mind that everything is running smoothly.
All your rental income is transferred directly from the listing provider to your bank
account for your convenience and transparency. We invoice our commission separately for further clarity. We track all online payments and commission of the relevant marketplaces to make your rental income declaration easier.
We accept bookings and inquiries in five languages and provide a 24/7 service for
your guests while they stay at your holiday property. We'll also collect and manage
their (fantastic!) reviews. Read More
We keep detailed records of your bookings, guests and dates, which enables us to
easily make your monthly taxe de séjour declaration to your commune for you.
In consultation with you, Blue Door Agency will thoroughly research and position the
rental price of your vacation rental relative to the local market to maximise profitability.
We will communicate directly with you local Property Management agency (in case you have already employed for exmple a gardener or pool company); inform them about client details, arrival and departure times, special wishes and we are always there as a point-of-contact for "complaint management".
We will create your property a 'Welcome Folder' to provide all the information your
clients will need. From the practicalities of wifi code and house rules to local
amenities, tourist information and activity guides.
Blue Door Agency will make sure your guests will not forget you. We create a contact
list of all your past tenants and inquires to chase-up and convert into (re-)bookings of
your villa.
Added benefits
Listing your vacation villa on our accounts comes with a wide visibility and trust elements for your potential renter.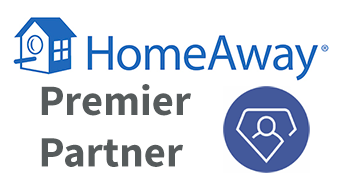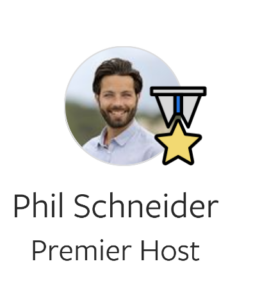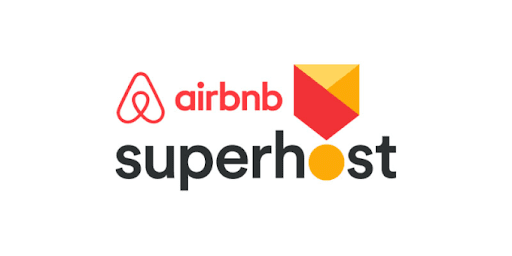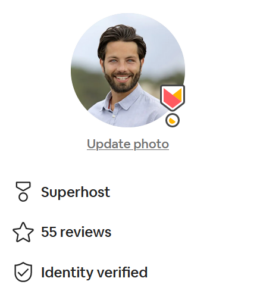 Blue Door Agency Rental Management FAQ
What if I have already listed my villa on Airbnb & CO?
Many homeowners already have property on listing sites such as Airbnb.
We will migrate your listing to our managed account and professionally rewrite your listing,
create professional photos and sync pricing and calendar information across all listing sites your villa is on.
Where do you offer Rental Management services?
We offer full-service rental management packages for vacation villas in:
HOSSEGOR
SEIGNOSSE
SOUSTONS
VIEUX BOUCAU
MESSANGES
MOLIETS ET MAA
LÉON
We also offer Letting Management Services for rental villas worldwide.
For your convenience we will communicate guest's wishes etc. directly with your local property management company.
How do you verify guests who wish to stay at my villa?
Firstly, we set specific guests requirements on the listing pages such as age, ID, phone number and address verification.
Secondly, we look at the guests reviews on their account and should we find negative reviews then the guests are not welcome.
Then last, but not least, we communicate thoroughly with each potential guest to make sure they fit your specific requirements.
Do you meet the guests in person?
Before Covid 19 we met every client in person. But now it is highly recommended by the French health organization
to have a key-lock installed so the guests can self check-in.
We always call guests once they have arrived to make sure everything is in order.
Nevertheless, we still see the guests once or twice a week when we maintain the pool and/or garden.
One of the biggest advantages of our "all out of one hand" Rental Management service is that through our regular
maintenance visits we can make sure agreements are being upheld. For example, that there is no dog on the property, or too many guests.
What if something happens?
Your guests can call us 24/7.
All our villas are within a maximum 20 min drive so we can be there quickly. Our knowledge of the property means
we can shut off the water and electrics etc. should the need arise. We can fix most problems ourselves,
but should it be beyond our scope we will contact one of our specialist trade associates (electricians, plumbers etc.)
who we have worked with for years.
No need to worry, your house is in good hands with us!
What certificates do I need to start hosting in France?
Since 1.1.2019 the french authorities had implemented legal requirements for rental properties.
We will explain everything to you in detail and continue to consult you through the process of meeting all legal requirements.
Here are the key factors:
– The rental villa needs to be registered at the Mairie where your property is located in order to declare the taxe de séjour.
– You need to set up a (small) company for your rental business.
– All fire and carbon monoxide (both a must) alarms must be functional.
– A first aid kit and fire extinguisher are required (and must be checked every two years).
– If you villa has a fireplace and you allow the guests to use it then the chimney needs to be cleaned and inspected yearly (which we can arrange).
Do I have to commit to a certain amount of availability?
Not really. You are free to use your home for as much personal use as you'd like, but if you plan to only rent out
your villa occasionally and/or not in high season (July through August), then your property may not be a great fit for our portfolio.